Turn your assets into cash
with a process
you trust
Myron Bowling Auctioneers, one of the most respected industrial auction companies in North America, has helped thousands of companies improve their cash flow.
Enjoy peace of mind while reducing your assets
Maximize your profits by working closely with our industrial auction experts. As a seller with our team, you enjoy several advantages:
Competitive bidding
Broad customer reach
Fast liquidity and top dollar
Honest, fair, professional service
On-location, webcast, and timed auctions available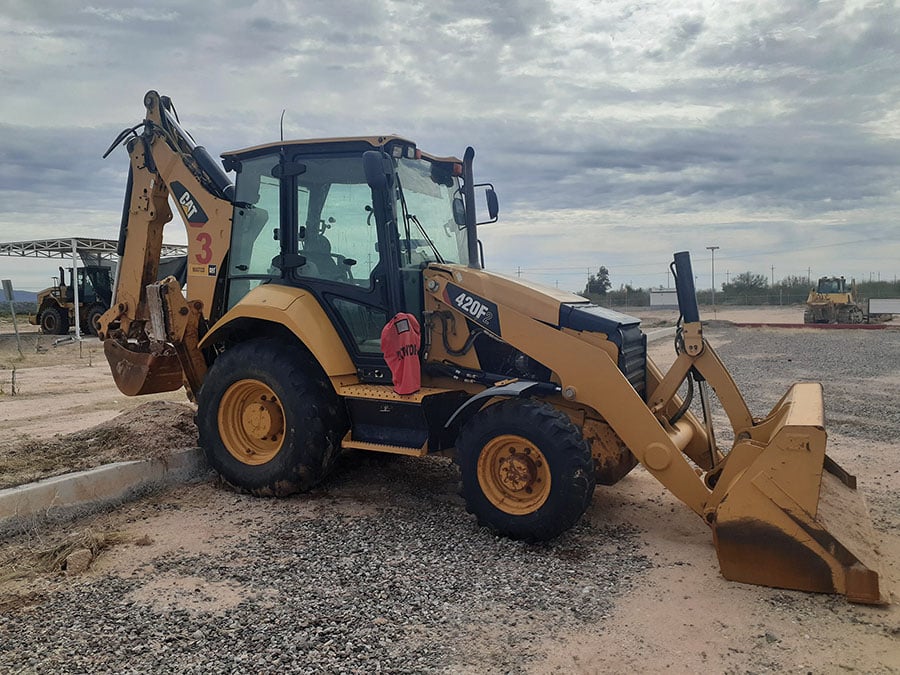 Industrial auctions are
smart business solutions.
Whether you need to liquidate an entire business, downsize your operations, or sell under-utilized assets to reinvest, Myron Bowling Auctioneers can put a national – and often even wider – network of potential buyers within reach.
With nearly a half-century of industrial auction experience, we offer a proven and reliable way to turn your assets into cash. From small, family-owned operations to Fortune 500 companies, we have successfully served customers across North America.
Today, industrial auctions are more popular than ever, with a growing number of companies discovering the advantages of selling their assets at auction:
Auctions are exciting, and bidders feed off the competitive energy that an auction generates.
They are forced to make an immediate decision, rather than play a waiting game with the seller.
We use proven tactics to promote your sale to tens of thousands of qualified, interested buyers in your industry. Auctions are more heavily promoted than other sales.
All of this has the potential to drive prices beyond local or regional market conditions.
Sellers receive immediate cash for their assets, ridding themselves of unwanted assets while reducing taxes and maintenance/carrying costs.
Enjoy the security that comes with knowing exactly when your assets will be sold.
Myron Bowling Auctioneers has been an industry leader for decades. Our team has expertise across a variety of specialized industrial fields, and our commitment to personal attention and customer satisfaction means you'll get a fair deal and a maximum profit.
You will deal directly with our principals, so you never get lost in the crowd.
What sellers need to know
Not all businesses are alike, so not all industrial auctions are the same.
Our team will help you land on the solution that best suits your needs.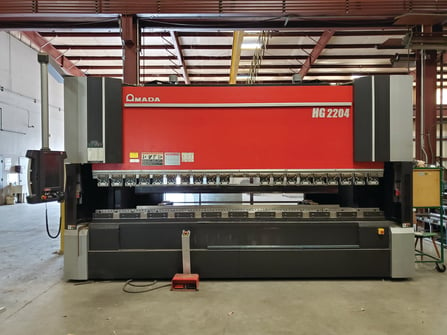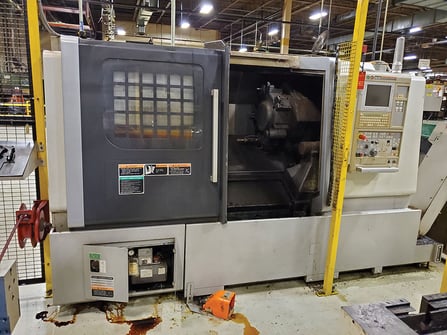 Auction contracts
Myron Bowling Auctioneers offers several contract options, with varying degrees of risk and reward. It is important to understand the differences in order to decide what is right for your unique situation. Here are our most popular contract options:
Commission:
A traditional arrangement where you or the buyers pay a commission. The sale expenses are deducted from the proceeds.
Minimum guarantee:
A shared-risk format. We guarantee a minimum amount you will receive from your auction, and then split any proceeds exceeding the guaranteed amount.
Cash purchase:
Myron Bowling Auctioneers assumes all risks of the sale.
We evaluate your assets and pay you a negotiated amount before the sale.
Private negotiated sale:
We can conduct a privately negotiated sale either with or without time-specific deadlines. A Myron Bowling executive manages all aspects of the auction and acts as the agent between buyer and seller, allowing both parties to agree on a price.
Real estate:
We can offer your real estate at auction through a licensed state auctioneer/broker. Real Estate is sold subject to the owner's confirmation, or absolute. We charge and retain a buyer's premium, no additional expenses or commissions are incurred by the owner.
Product lines and Intangible Assets:
We can sell your entire manufacturing and/or service business at auction, including any and all intangible assets, such as brand names; dies, molds, and designs; websites; phone numbers; and customer lists. The business or business assets can be sold in the configuration deemed most desirable by owner and auctioneer.
Auction types
Once you have determined the auction contract that is right for you, it is time to choose the type of auction you prefer. While online auctions reign supreme – allowing nearly unlimited access to prospective buyers – traditional on-location auctions utilize webcast technology to expand your customer base.
Online auctions via webcast still feature a live auctioneer, enabling buyers to bid in real-time, without geographical barriers. With the marketplace opened up, sellers can expect fair market value and overcome local market conditions.
Unlike webcasts, timed auctions present items via a sales catalog with each item listed individually. Bidders still bid against one another in real-time, but the sale closes at a set time on a specific date, with all lots sold and no reserves. These auctions do not have a live auctioneer.
Traditional on-site auctions are paired with an online webcast. Interested buyers are able to physically preview assets at the auction site and participate in a charged bidding atmosphere with a professional auctioneer. Remote bidders join via webcast, where they participate in the live auction and bid in real-time against in-person bidders.
About 4 to 6 weeks before the auction, we begin preparing your site. It's behind-the-scenes work that plays an important role in maximizing the value of your assets. We sort assets, grouping similar items into lots; move machinery, equipment, and accessories into a logical auction order; clean the machinery and the facility; and tag and catalog each item for auction.
All of this is handled by an experienced set-up crew of full-time professionals, many of whom have been with our company for years. We do not use temporary help to prepare your items for auction. Our crew works with your staff to ensure compliance with company policies and safety standards.
This same crew is responsible for the public inspection of assets one day prior to the auction. The inspection allows potential buyers to see the machines operate (by your staff or with your permission only) and examine any equipment they plan to bid on.
For live auctions, our experienced crew will handle all aspects of the event; bidder registration, auction calling, selling, sales support, invoicing, collection, and security. Our goal is to provide a great experience for your team and the buyers.
Our on-site crew will supervise the removal of any sold equipment or machinery and ensure that your company is protected. Removal of items begins as soon as the auction ends and is typically complete within 30 days.
Anyone using a powered vehicle to remove items must provide proof of insurance in the amount of $1 million. We provide buyers with a list of independent riggers in order to facilitate the timely removal of items. After removal, our staff will manage and assist in site clean-up.
Important information for sellers
For a seamless auction experience, we encourage you to familiarize yourself with some of the finer points of selling at auction:
The entire process will take between 6 to 8 weeks. (From asset cataloging to final clean-up). We can conduct auctions within a shorter timeframe, though this sometimes affects the outcome.
Sellers must provide clear titles to the assets being sold, access to the property for a period typically 60 to 90 days, and all utilities until the building/property is vacated.
In cases where the real estate associated with the auction is also being sold, the owner has the right to accept or reject the high bid, i.e., the bid is "Subject to Owner Confirmation." If the property sells, Myron Bowling Auctioneers receives the buyer's premium. If it does not sell, there is no obligation to the auction company.
All set-up and advertising expenses are included in the pre-approved auction expense allowance. Myron Bowling Auctioneers pays all expenses through the sale until settlement.
Live auctions take place as scheduled, regardless of weather or competing auctions.


What sellers say about our industrial auctions
Myron Bowling Auctioneers prides itself on providing the best service to its auction clients, but don't just take our word for it.